Student Recreation Center
Intramural Sports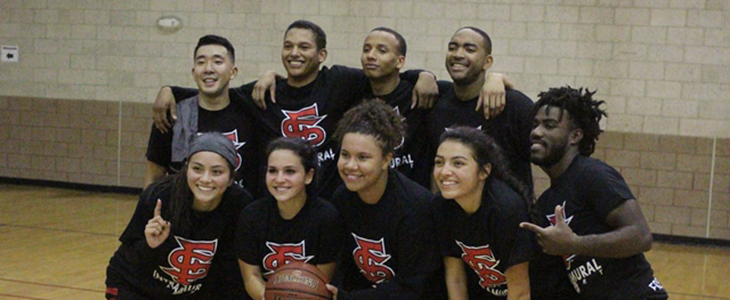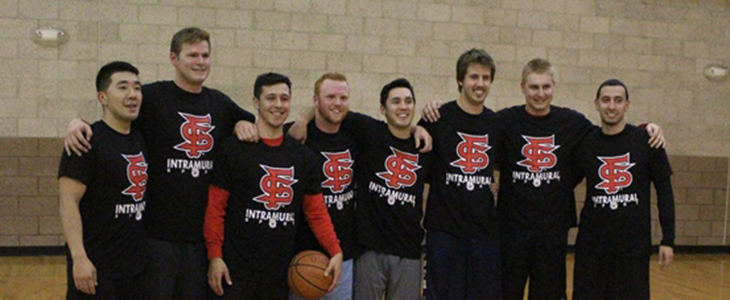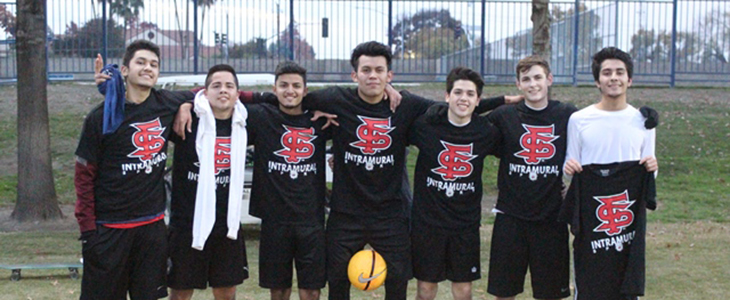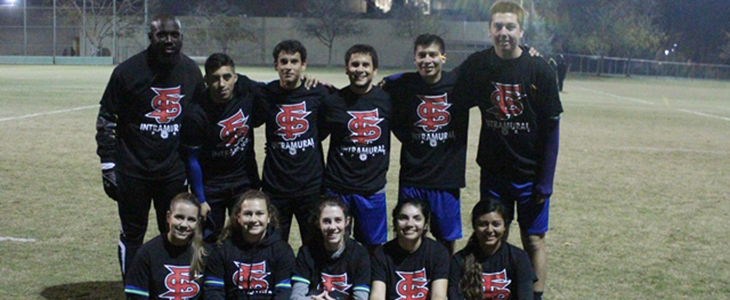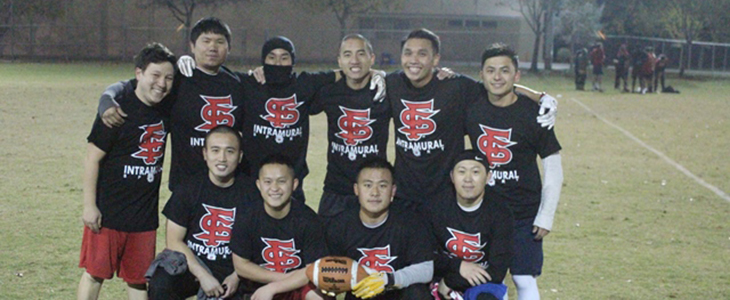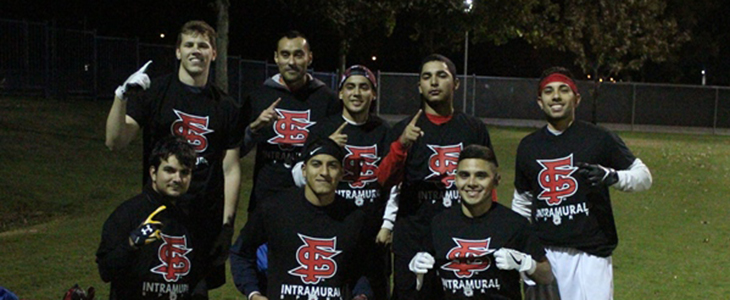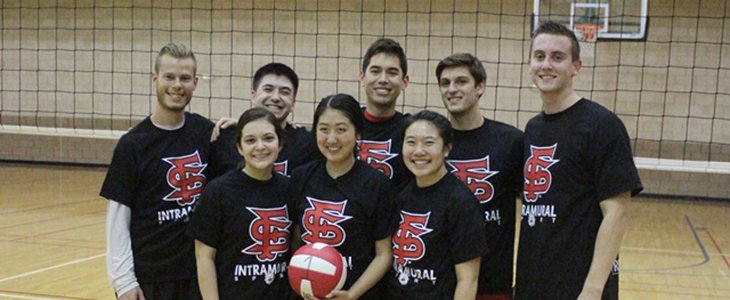 What are Intramural Sports?
Intramural Sports are a way for members of the Fresno State community to be involved in athletic competition with and against each other. IM Sports are played as men's, women's, co-rec, and open(no gender requirements or restrictions) divisions – so there is an opportunity for everyone to play.
Teams are created – and named - by the participants. For most sports you can either sign up onto a specific roster or as a "Free Agent" where you will either be placed on a team depending on your availability or you will attend a Free Agent meeting and be drafted to a team (for select sports only).
Each sport ends in a championship game, with the winners walking away with the IM Champion title – on a T-shirt!
Who can play Intramural Sports?
Participation in IM is open to all fee-paying Fresno State students and faculty/staff who purchase an SRC membership (excluding Pool Only memberships).
Whether you are a former high school varsity athlete or have never played a sport before, IM sports are open to all ability levels.
Intramural Sports Schedules
Please check our eSports site if you are interested in participating. Visit at IMLeagues eSports.
Download instructions on how to register here
Questions? Call or stop in to Member Services 559.278.0780.
Payment for teams must still be made in person in Member Services, on the first floor of the Student Recreation Center.