Student Recreation Center
Facilities
The Student Recreation Center at Fresno State offers over 50,000 square feet of indoor recreational space. We offer structured programming, such as Intramural Sports and Group Fitness classes as well as opportunities for Open Recreation like weight and cardio training and pick up basketball and volleyball games - just to name a few.
The SRC boasts the 2 largest gymnasiums on campus. Each gymnasium has 2 full, NCAA regulation basketball or volleyball courts. Gyms are available for pick-up basketball games and can also be set up for volleyball and badminton.
The West Gym houses many of our Intramural Sports tournaments and games, including basketball, co-rec basketball, indoor soccer, volleyball and the annual dodgeball tournament. The facility is also host to many community and on-campus recreation events. If you are interested in booking a gym for a tournament or recreation event, please visit this link or contact Amy Allen.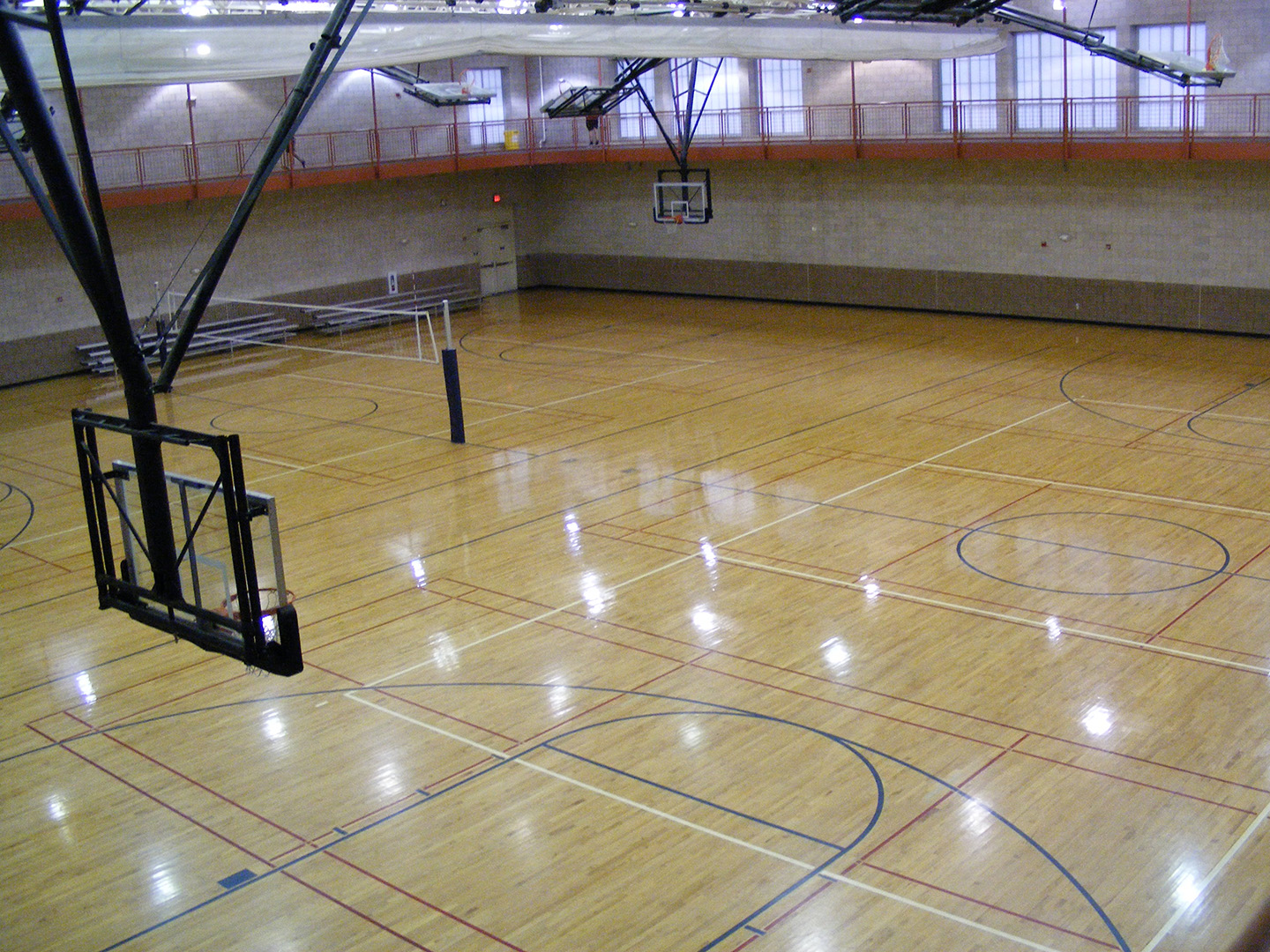 The center section of the SRC is the Main Fitness Floor. Here you will find two floors of fitness equipment ranging from cardio machines to cable strength training machines to free weights to stretching pieces and fitness equipment like BOSU balls, medicine and stability balls and plyo boxes.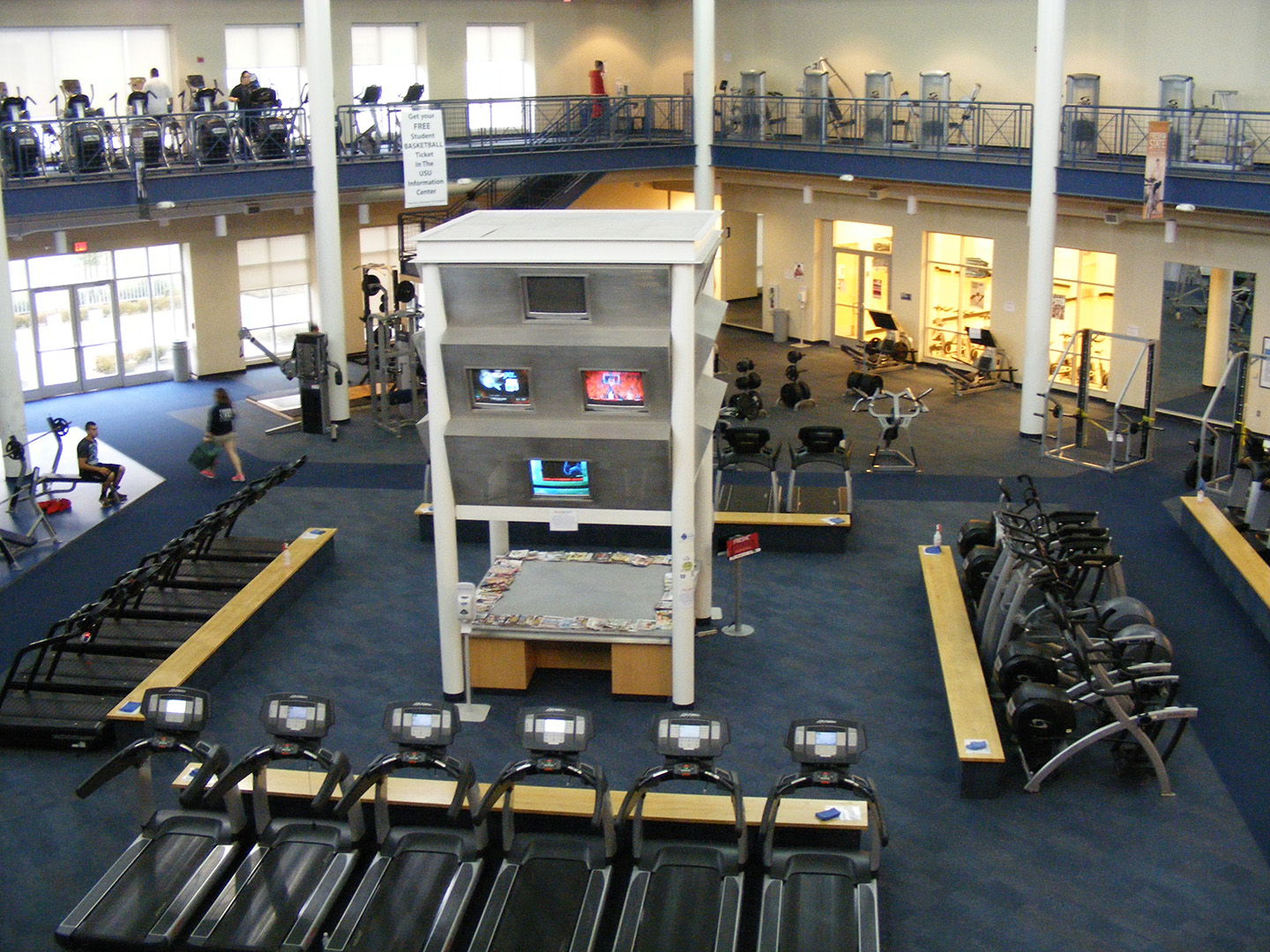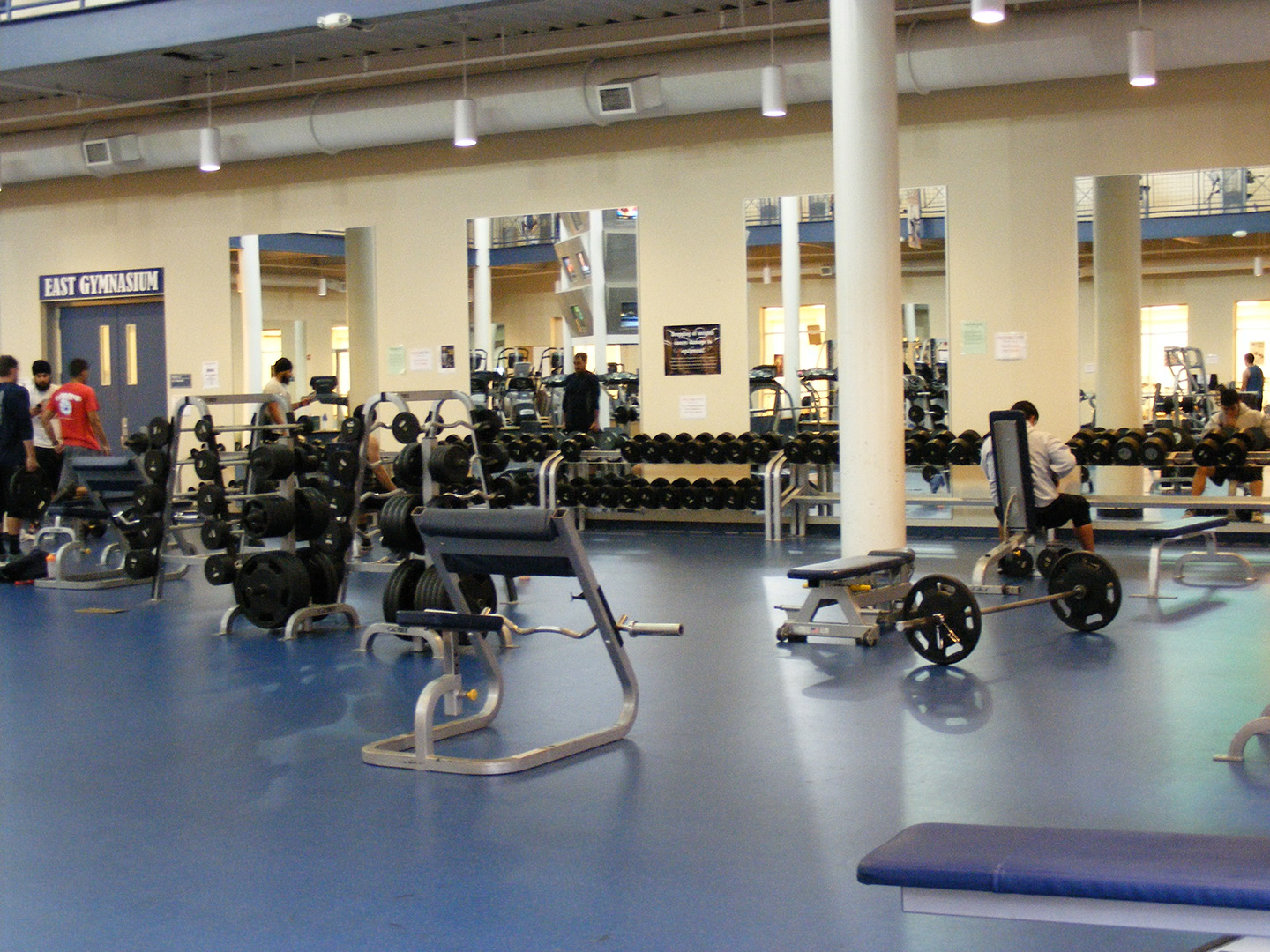 Here at the SRC we offer Group Fitness classes year-round at no additional charge - it's included in your membership! You do not have to sign up in advance or pay extra for classes, however, make sure you arrive to the classes you would like to take early to ensure you get a spot - some classes fill up fast! We offer something for everyone:
BodyFlow (mind/body)
BodyPump (strength and toning)
BodyAttack
Interval Cycle (indoor cardio cycling)
HIIT
CXWORX
Zumba (cardio dance)
We have two studios located on the south side of the Fitness Floor. You can find out more about Group Fitness programming HERE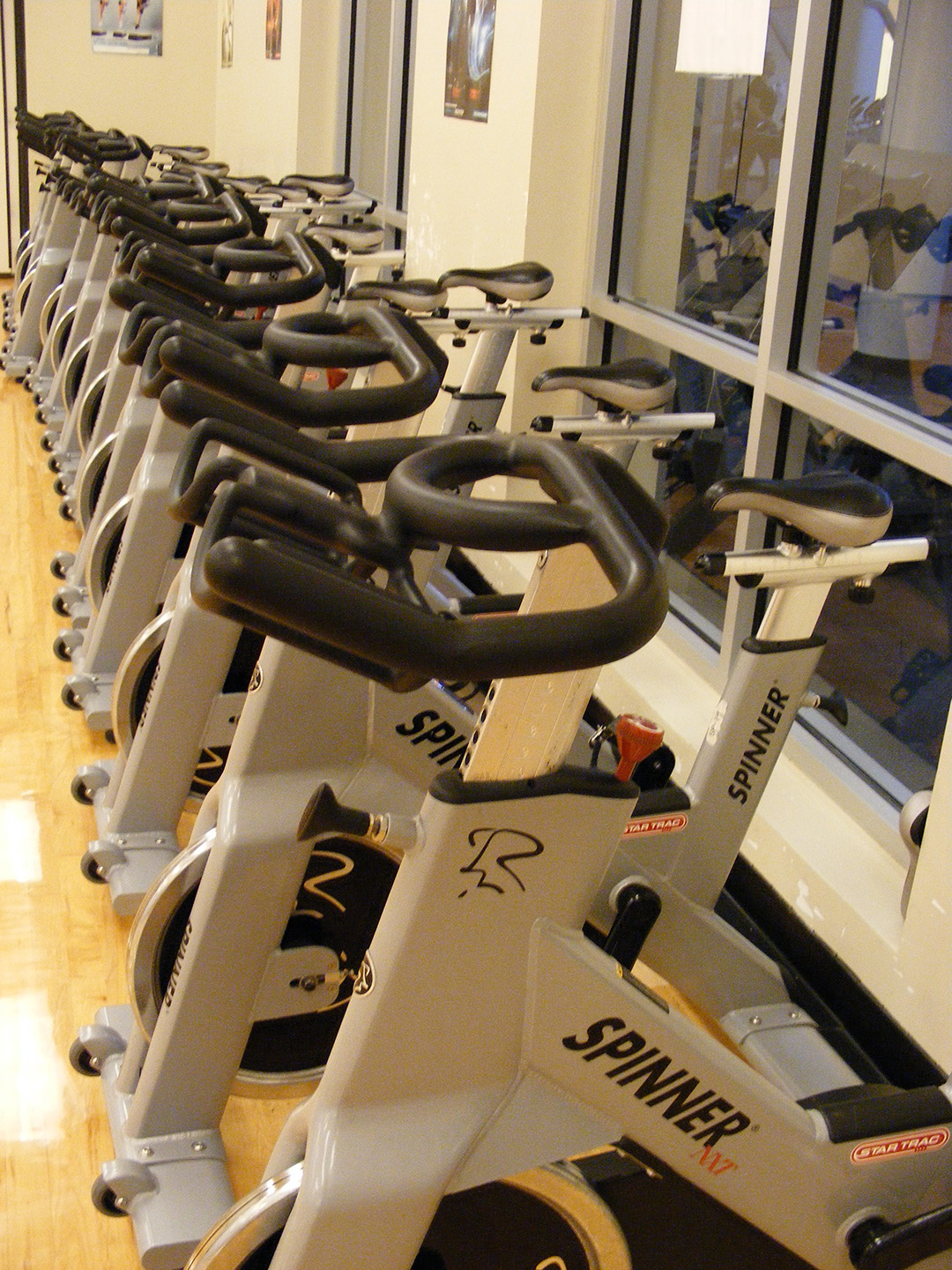 The SRC has several areas of dedicated floor space, perfect for stretching or doing a few ab or stability exercises.
In the stretching area located on the second floor on the North side of the track there are Table Tennis (Ping Pong) tables available for use. Use of the tables is first come, first served; there is no need to reserve a table in advance. The front desk has paddles and balls available for check-out at no additional cost.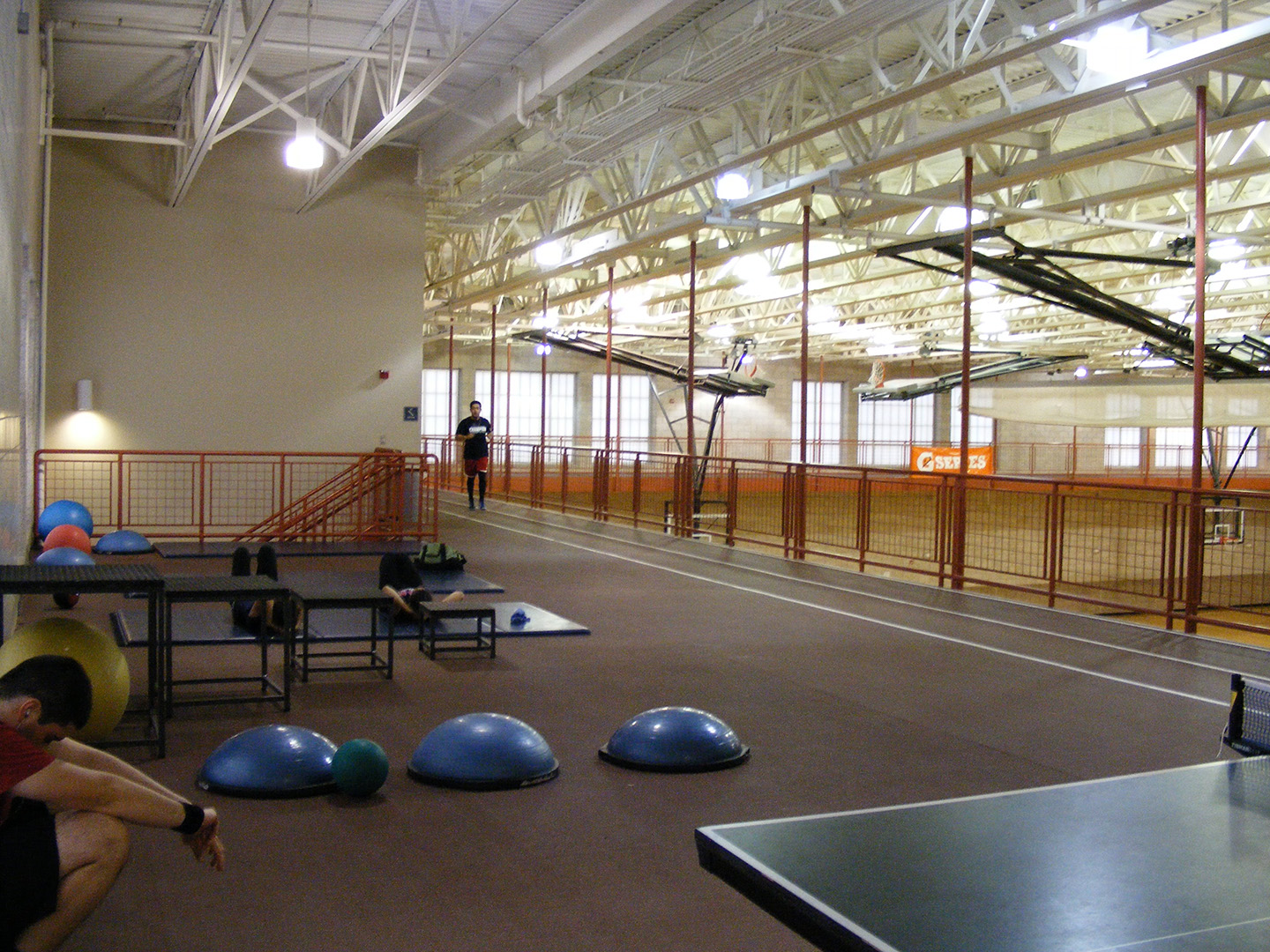 Suspended over the East and West Gyms is our 1/8 mile indoor track. The track features 3 lanes and four easy access points as well as an adjacent area for stretching and floor exercises.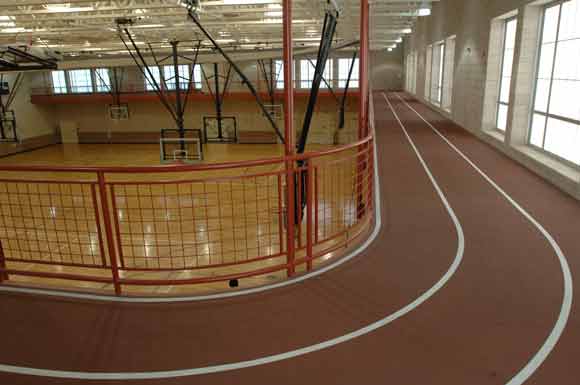 Two racquetball courts are available for use. It is strongly recommended that you make a reservation for a court to ensure you are able to play. To make a reservation, please call the front desk at (559) 278-0771. Reservations can be made to begin on the hour and half hour. For more information on Racquetball Court policies, please visit our Policies page.
Men's and Women's locker rooms contain showers, restrooms and lockers. Items stored in day lockers must be removed by the end of the day. Lockers are cleaned out and locks on day lockers are cut nightly. You can bring your own lock or purchase one for $5 from the front desk.
Lockers may be rented by the semester. Each locker rental comes with complimentary towel service. You can find out more information about amenities on our Member Services page.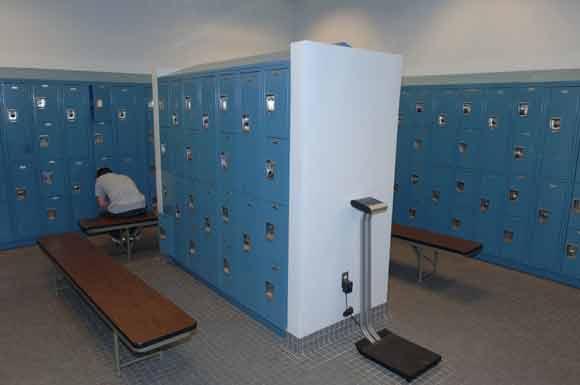 Fitness Swim
Operation Hours: Monday-Thursday
Fall 2023 Hours
August 21st - November 9th
Monday - Thursday
6:30pm - 8:30pm
Spring 2023
February 26th - May 9th
Monday - Thursday
6:30pm - 8:30pm
*Closed Spring Break, March 25 - 29
The Aquatics Center will also be closed for weekday home swim meets, and all weeknight home football games. Notification for closures for Athletics Department events will be posted at least one week in advance.
Fresno State Students: Must present valid University ID to gain admittance.
Faculty and Staff: Must purchase Pool Membership ($30 all summer) or SRC/Pool Combo Membership ($75 all summer) at the Student Recreation Center's Member Services Office.
For more information, please call 559.278.0776
Fitness Swim Policies
Only the 50 meter lap pool will be available for fitness swimming. Configuration may change on any day as determined by swim team needs. Lap Pool is for fitness/lap swimming only (NO balls, horseplay or lessons). Kinesiology Pool is not available for fitness swim use. Starting blocks and diving boards are not to be used.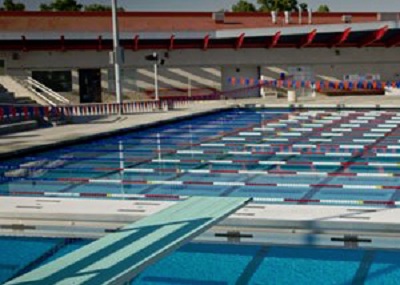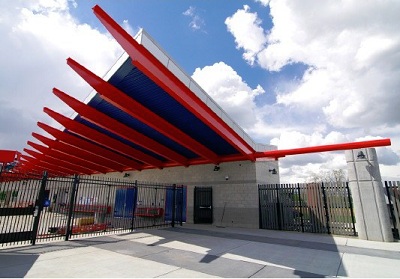 The Leon S. and Pete P. Peters Educational Center (The P.E.C.)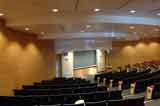 The Leon S. and Pete P. Peters Educational Center, a 300-seat multi-purpose auditorium that can be used for public programs, speakers, workshops and conferences, as well as Fresno State classes. The P.E.C. is located on the first floor of the Student Recreation Center facing Woodrow Avenue. It is outfitted with state-of-the-art "smart" classroom technologies. The center was made possible by a gift from the Leon S. Peters Foundation and the Pete P. Peters Foundation.
If you would like to reserve this room, please call the campus scheduling office at 278-2491.
The Lyles Center for Innovation and Entreneurship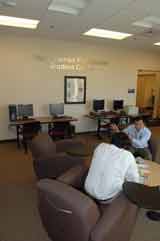 The Lyles Center for Innovation and Entrepreneurship is located on the second floor of the Student Recreation Center. The center was established in March 2001 with a gift to the university from William Lyles, founder of Lyles Diversified. The center serves as a resource center for entrepreneurs, inventors and those seeking to further build new business. It supports and encourages entrepreneurship and invention by assisting students, faculty and clients in the Central Valley through outreach, education and research. Dr. Timothy Stearns, a Fresno State business professor, is the director.
To contact the Lyles Center, please call 278-2045.